2. Klabu

New Film for the launch of the New Amsterdam Spirit!

This is a short film about Klabu's community, The 'Amsterdam Spirit' club shirt was designed together with the community of newcomers (refugees, asylum seekers and undocumented migrants) and locals in Amsterdam. The badge symbolises communities coming together, the shirt colours reflect diversity and inclusivity, and the butterfly pattern stands for transformation and growth.





Thanks to @hetketelhuis we launched the film on big screen for the community and supporters and with the support of @jeanmineurmediavision, the film will be broadcasted as a commercial in cinemas across the city, helping Klabu build new bridges between newcomers and locals.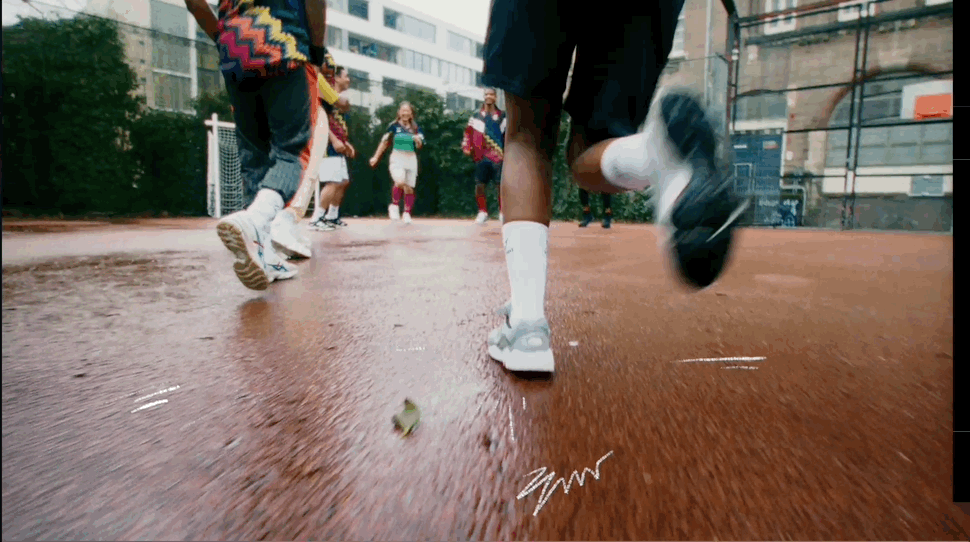 I have also created these small animations to give the film more texture and energy.




Read few articles about the projects here:



https://fonkmagazine.nl/artikelen/campagnes/klabu-en-herc-introduceren-amsterdam-spirit-65205.html#sluiten



https://

www.marketingreport.nl/herc-en-dpllr-ontwikkelen-promotiefilm-the-amsterdam-spirit-voor-klabu/





https://lbbonline.com/news/sports-brand-klabu-celebrates-the-spirit-of-amsterdam-in-spot-from-herc




Credits

Organisatie: KLABU
Founder: Jan van Hövell
Creative Director: Kelvin Govey
Creative: Tom Bird
Amsterdam community managers: Lisa Elsenburg, Mohamed Bah en Ousmane Cissé
Badge ontwerp: Jasper Gottlieb, Kelvin Govey en KLABU Amsterdam community

Agency: HERC, onderdeel van ACE
Executive Creative Director: Emilio de Haan
Managing Director: Clare Pickens
Art Director: Astrid Niari
Producer: Cherise Basiran

Productie: DPPLR
Director: Mikki Sindhunata
DOP: Simon Meesters
Producer: Jimi Visser
Gaffer: Levien
Art Director: Cindy Bakker
Styling: Perrine Philomeen
MUA: Evgeniya Polevaya

Post productie
Grading: Qianwei Tong, Captcha!
Edit: Samantha, Studio Radijs
Online Editor: Laura Brouwer
VFX: Ton Habraken, Swaen Nouwen, The Compound
Sound Design: Niels den Otter, Audentity Majdy
Voice-over: Willem de Bruin, Ian Alken
Motion Graphics: Astrid Niari, Nick Fatouris